Posted by Matt Russ on 7th Feb 2018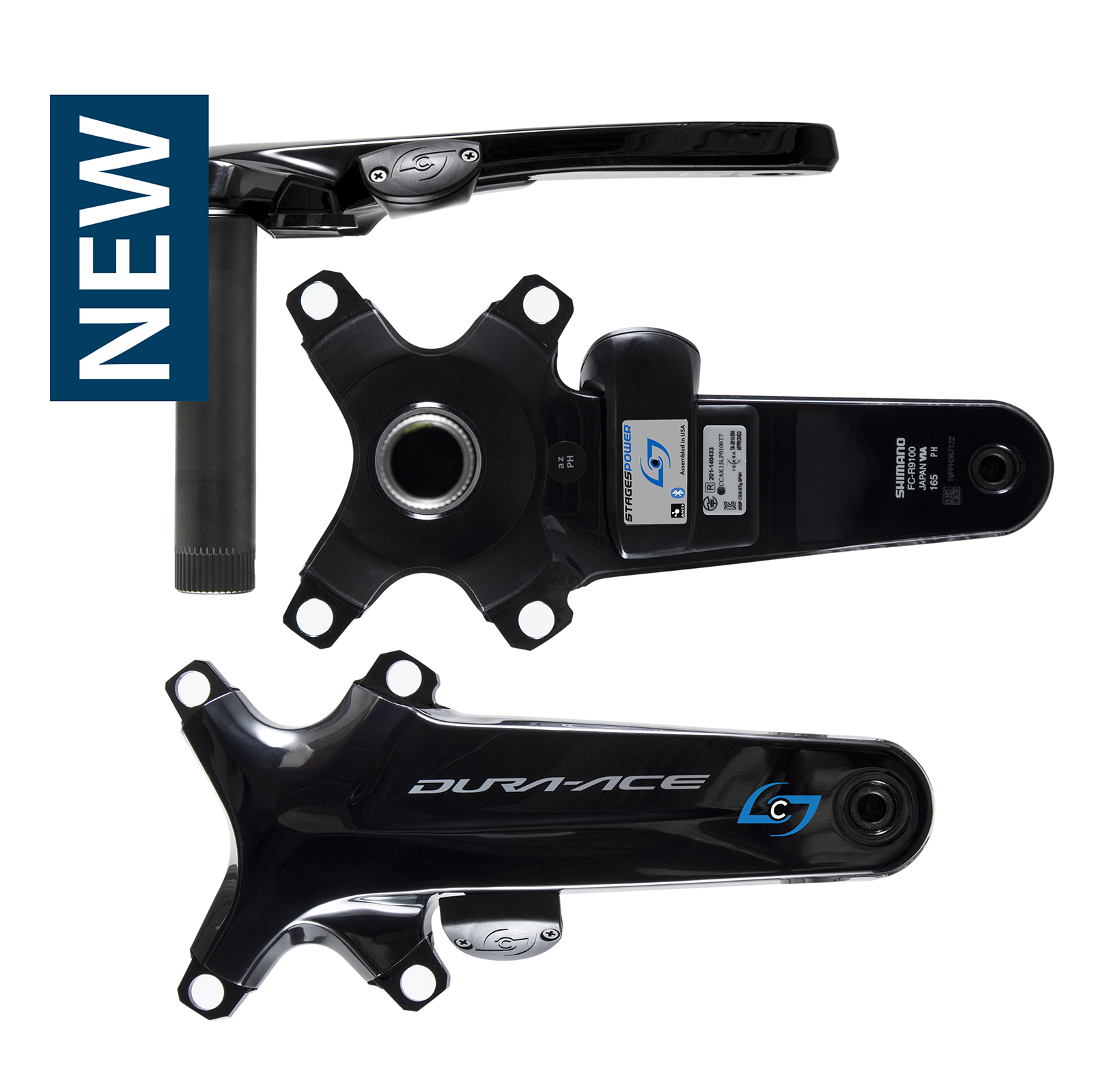 Stages is largely responsible for bringing cycling power meters to the masses by offering an Ant+/Bluetooth crank based product under the 1k mark, then gradually reducing their prices by as much as a third. This caused other brands to follow suit with new, less expensive options, and made others obsolete at price points still in the stratosphere. The Stages gen 2 version made improvements mainly in robustness, particularly the battery door, and reduced the width considerably to be compatible with more frames.
Stages now offers dual sided crankset options (L/R) in Shimano Dura-Ace 9100 and Ultegra R8000, as well as the ability to upgrade your current Shimano Stages power meter to dual sided by purchasing the drive side (R). The original offering of non-drive left (L), is still the easiest to install. The right side only will take care of any remaining frame clearance issues, and surprisingly does not cost more (rings not included) than the left side.
The electronics of the gen 3 have been improved significantly with a purported 6x more powerful antenna, better accuracy, as well as broader compatibility with cycle computers. The gen 3 power meters will be installed on all Stages power meters moving forward as they clear out gen 2 stock.
Ant+ and Bluetooth transmission means compatibility with most cycle computers as well as smart phones/tablets/PC's running popular apps such as Zwift and Trainer Road. This turns your indoor trainer ride into a fully interactive experience. Competitors tout better accuracy and pedal stroke analysis, but only with their own (expensive) cycle computer, and only with an Ant+ connection. This lack of cross platform flexibility edges the Stages out for most cyclists; especially those that train indoors for a portion of the season.