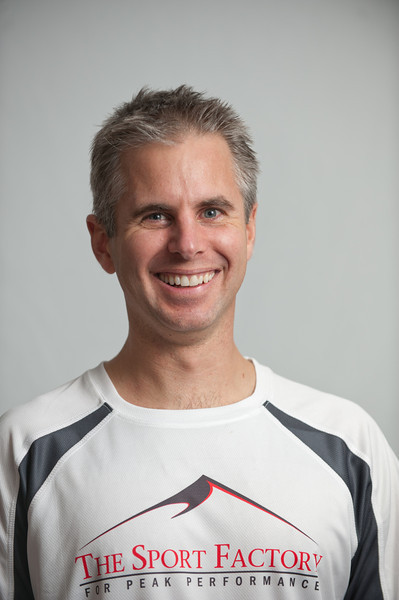 Some athletes have the ambition of setting a marathon PR, making it to Kona, winning a road race, or qualifying for the Boston Marathon. My ambition is to be the coach that gets them there. I have pursued coaching excellence with the same intensity, determination and commitment that my athletes have put forth towards their own athletic goals. In the last two decades I have built my business on our successes, re-investing in the best training resources to help place them on the podium. I will work any and all angles, capitalize on the extensive tools within my means, and use sound coaching principals and ethics. I want to be a great coach today and an even better coach tomorrow. It is my charge, my purpose, and my passion- I want to make you faster.
Matt has over seventeen years competitive experience in running, multi-sport, and adventure racing. He has competed in races up to 24 hours in duration, and has won overall placements as well as many age division finishes. Matt has been a member of Team USA multiple times. Matt is one of only a handful of coaches in the country to achieve the highest level of coaching certification (elite) by both USA Triathlon and USA Cycling, and is an expert in power based training. He has worked with hundreds of athletes over the last seventeen years from around the US and internationally. He has coached Professional athletes and top amateur competitors in IronMan, 70.3, Cyclo Cross, ITU (draft legal) triathlon, Duathlon, Mountain Biking, Xterra, and Road Cycling. Many of these athletes earned their Elite (pro) cards under his guidance. His athletes have won numerous races, including Regional, National, and World Champion titles. Matt served as Assistant Coach to the US team at the 2008 ITU World Cup in New Plymouth, New Zealand and served as the Team USA Coach for the 2011 ITU World Championship in Beijing. He has designed cardiovascular and strength training plans for elite military, law enforcement, FBI agents, top ranked boxers, and the Land Rover Adventure Team. Matt earned his BS in Commercial Recreation from Georgia Southern University and has received an ACE certified level II personal training certification, an ACE certified weight management consultant certification, AAFP Post rehab specialist certification, and has specialty recognition from ACE in strength conditioning. He has over ten years experience working in a rehabilitation clinic as a Post-Rehab Therapist and athletic trainer. Matt is one of the few coaches in the U.S. to earn the highest level of licensing by both USA Cyling and USA Triathlon and he is USA Track and Field licensed as well. He completed the USA Triathlon Elite Mentorship Program, is also a USA Cycling Certified Power Based Training Coach and designed the power coaching curriculum for The Sport Factory. In 2001 Matt was one of the first outside coaches contracted by CTS ( Carmichael Training Systems). He worked under legendary coach Chris Carmichael (coach of Lance Armstrong), and was trained in his coaching methodology and systems. Matt also underwent certification by Joe Friel's Ultrafit Association, and has completed the Serotta Cycling Institute advanced triathlon bike fitting certification. He is a continuing education provider (CEU) for USA Cycling and USA Triathlon.
In addition to the bike fitting, video analysis, and strength training services he administers, Matt has helped thousands of athletes incorporate more training accuracy through clinical athlete tests.
Matt is a freelance writer and his articles have regularly appeared in such magazines as Triathlete, Inside Triathlon, Running Times, Mens Health, Oxygen, Triathlon Life, Performance Coaching, and on the web at Active.com, Tri Newbies, Beginner Triathlete, Trifuel, and Triathlete Online.
Matt is Head Coach and owner of The Sport Factory, a USA Triathlon Certified Performance Center, and opened their retail store in 2010. He also founded the charity My First Bike dedicated to the purchase of adaptive cycles for children with special needs.

Athlete Placements and Distinctions